We offer virtual consulting and orthodontic monitoring services so that you can get the orthodontic care you need conveniently at home.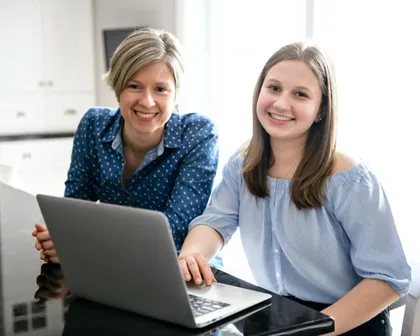 What is Virtual Care?
The pandemic has changed the way many elements of the healthcare sector operate — and that includes orthodontics.
During these unprecedented times, we've made it our mission to continue providing comprehensive, high-quality orthodontic care to our patients in a manner that is convenient and safe for everyone.
To that end, we hand implemented Virtual Care. With Virtual Care, you can book virtual consultations, and provide Dr. Jafarpour with the information he needs to monitor your treatment process, all from the comfort of home!
Most importantly, our Virtual Care services help us do our part to keep our patients, our teams, and our communities safe and healthy as we all work together to beat COVID-19!
Getting Started With Virtual Care
If you are considering orthodontic treatment, you can get started below by booking a virtual consultation. For existing patients, our Dental Monitoring service allows you to submit images of your smile throughout treatment with our revolutionary SmileBox device.